That means more seniors, over 4,000 in this three-square mile area of Albany, can take advantage of the programs and support services available in their neighborhood retirement community!
Here is a map of the Albany NNORC: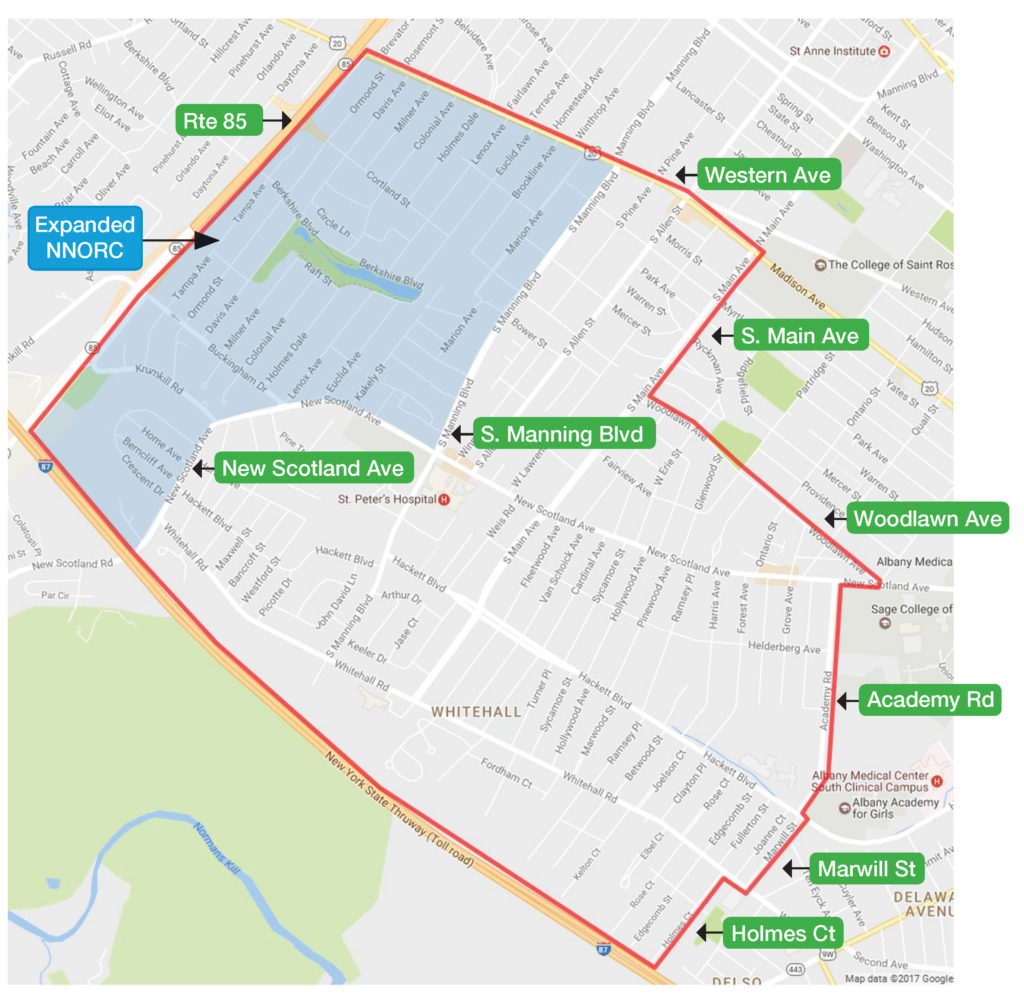 The primary goal of the Albany NNORC is to help seniors over 60 you live in their homes as long as possible. Most of the seniors in this unique area have lived in their homes for over 25 years. Clearly, they love your home and their neighborhood!
The New York State Office for the Aging is invested in helping seniors "age in place." They provide funding so that Jewish Family Services (the lead agency) and several community partners can help you stay in your community. As a resident of the Albany NNORC, seniors have access to educational workshops, health and wellness programs, social outings and day trips, home visits with the NNORC nurse and case manager, and more. Most everything we provide is close to home, right in their neighborhood.
We're paving the way to make connections with neighbors! Check out this issue of the NNORC News and see what's available. It's chock-full of activities, workshops and wellness programs. And it's like this every month! We're even planning a few summer day trips. Next month, Mayor Kathy Sheehan will speak at the monthly NNORC Breakfast Club.
To our new NNORC residents: Welcome! We hope to meet you at our upcoming programs. If you want to see what we've been up to, visit us on Facebook at Albany NNORC. We've just posted our year-in-review photo album so you can see what fun your neighbors have been doing. Plus, our calendar and more information about the Albany NNORC is online. We hope to see you at an upcoming NNORC event!