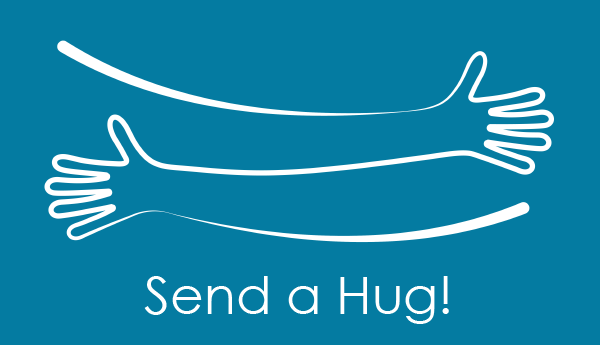 During the pandemic, JFS has been hugging our community with one-on-one calls and video chats, kosher meal delivery, grocery shopping, virtual groups, and more to ensure people feel supported and connected.
NOW YOU CAN SEND A HUG TO SUPPORT A LOVED ONE!
For just $5, we will send a hand-addressed YOU'VE BEEN HUGGED postcard or e-hug from you to a family member or friend, wishing them a Happy New Year and bringing them a smile, warmth and personal connection.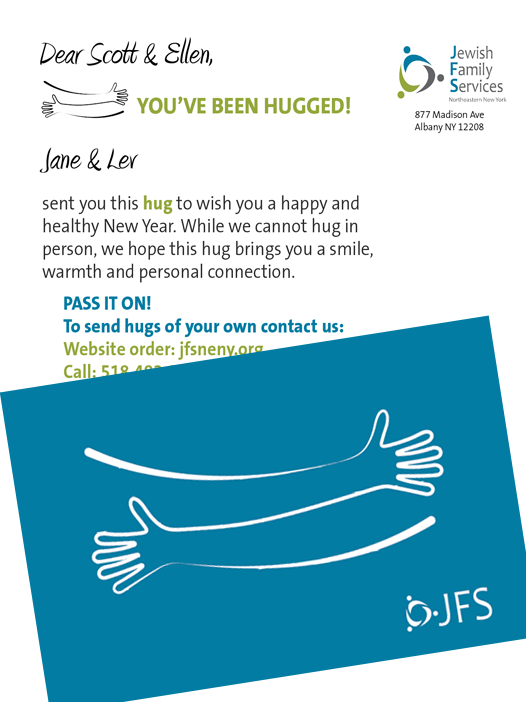 To send a hug and help JFS continue to hug our community, please contact us:
Website order: here
Call: 518-482-8856
Email: info@jfsneny.org
PASS IT ON! We want to make sure everyone gets a hug!
Jewish Family Services provides a range of support, services and resources to individuals, families, and seniors throughout the Greater Capital Region. See our impact in the community at jfsneny.org.