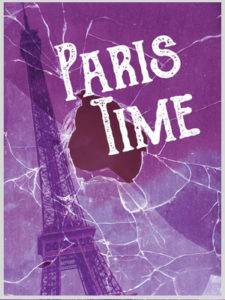 Paris Time is a gripping and sophisticated drama that looks behind the headlines at anti-Semitism in today's France.
When Deborah, the wife of a successful American executive based in Paris, becomes an activist defending a young Jewish Frenchwoman, Charles gets caught in the corporate hot seat. Company policy demands him to withdraw from the political limelight or lose his career, but if won't get involved, he may lose his marriage. With everything on the line, this winner of the Rep's Next Act Play Summit 5, brings today's issues right into our living rooms.
NNORC has secured a limited number of tickets for this matinee performance!
Date:     Wednesday, February 7, 2018
Time:    2:00 p.m.
Place:   Capital Reparatory Theater, 111 N Pearl St, Albany
RSVP:   Reservations required.  Call NNORC at 514-2023.
Fee:      $16 per ticket (reserve early, tickets are limited)